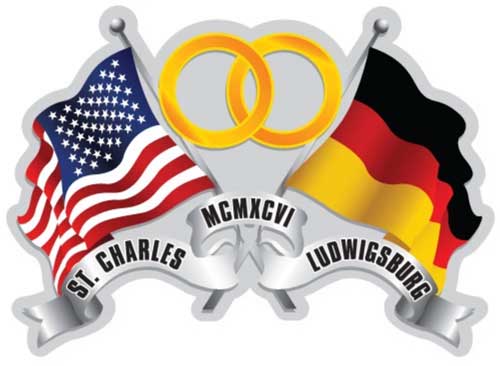 St. Charles Sister Cities Programs

GERMAN CHAPTER
St. Charles, Missouri – Ludwigsburg, Germany
Welcome! We are excited you've found the German Chapter of the St. Charles Sister Cities Programs and encourage you to reach out with any questions or ways you'd like to get involved either as a supporting member or active participant.
We are a not-for-profit 501(c) 3 supporting educational and cultural high school home-stay exchanges as well as adult exchanges.
Sister Cities International was formed in 1956 out of President Dwight Eisenhower's People-To-People Citizen Diplomacy initiative. Our Mission is as important today as it was then: to foster mutual understanding, to champion peace, make lasting friendships and promote goodwill through cultural, social, business and educational exchanges between St. Charles and her sisters.
St. Charles is Celebrating its 25th Anniversary with Ludwigsburg
25th anniversary   |   1996-2021
The current CEO / President of Sister Cities International sends his congratulations.
The great-grandson of Dwight D. Eisenhower offered his congratulations on this milestone.
St. Charles Sister Cities
Supporting high school exchanges for the past 25+ years, we are proud to have been able to support over 3,000 students in their cultural and educational experience. New to our successful programs in 2018 is the Young Ambassador's (college-age to upper 30's) for those interested in exchanges between our sister cities for cultural, social and business opportunities. In the future, other creative exchanges may occur, such as for physicians, teachers or brewers.
Ludwigsburg, Germany
Ludwigsburg is in Baden-Württemberg, Germany, about 7.5 miles north of Stuttgart, with a population of 91,000 spanning seven suburbs. Ludwigsburg is one of the most prosperous economic centers in the state.
Ludwigsburg is one of Germany's most sustainable cities – and distinguished with the German Sustainability Award in 2014. It is home to 50 factories, 1200 craft-oriented and commercial companies and over 2,000 wholesale and retail outlets. It is a center of education and media while home to the most well-preserved baroque palace in Germany.
Ludwigsburg is home to numerous cultural institutions and bursting of unique charm and a diverse cultural scene. The city is widely known as a city of films and festivals. The Filmakademie Baden - Württemberg, founded in 1991, and is one of the most internationally renowned film schools.
Celebrate our sister city, Ludwigsburg, with us where magnificent castles, romantic gardens, bustling shopping streets and sensational festivals are waiting to be explored!
Nathan's experience at the world-renowned Film Akademie in Ludwigsburg, Germany
Sister Cities International
2019 celebrated the relationship between the U.S. and Germany with Wunderbar Together! As part of that year-long event, St. Charles-Ludwigsburg Sister Cites was chosen to be highlighted by Sister Cities International for our resilience and excellence in programming. The President and CEO of SCI, Roger-Mark DeSouza, came to St. Charles to host a panel discussion regarding the history of our program, where we are today, and where we see the trajectory for our future. The session lasted more than an hour, but has been condensed here.
St. Charles-Ludwigsburg Sister Cities has sponsored student and adult exchanges for 25+ years. We are working on a trilateral partnership with Ludwigsburg and Montbéliard, France to help Burkina Faso in West Africa. In 2023 we expect to begin exchanges with craft beer brewers, and vintners in 2024.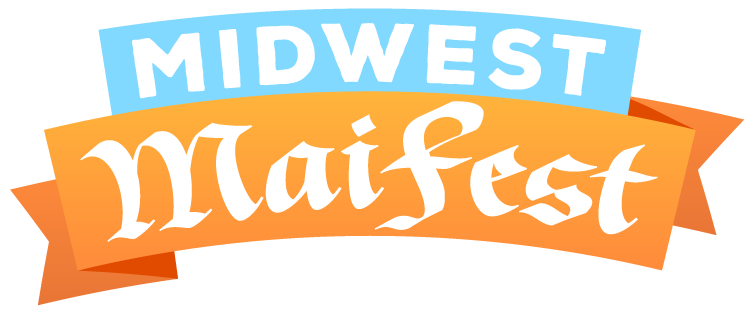 SCSCGC's Annual Event
GERMAN SPRING FESTIVAL
Midwest Maifest is a one-day festival to celebrate the arrival of Spring and the rich German heritage in St. Charles County. The festivities will include product samples from local craft breweries, wineries and spirit distilleries. There will also be live German entertainment.
Events and activities provided for all ages to participate.
Proceeds from Midwest Maifest benefit St. Charles - Ludwigsburg Germany Sister Cities exchanges.
Individual Membership
$15
Family Membership
$30
Corporate Membership
$100
Patron Membership
$500
Benefactor Membership
$1000
Pay for Annual Membership Dues
Photo Gallery
St. Charles High, St. Charles West, Lutheran High, and Orchard Farm High School have hosted students from Ludwigsburg
Testimonials From Our German Exchanges
"We had a wonderful experience. Our guests were fun to be with & we enjoyed being a part of their visit. We enjoyed our free time with them, whether it be shopping at the outlet mall or having time to enjoy our back yard and letting them swim in the lake.  We felt like we had family visiting, the way they helped in the kitchen after meal time and the way they seemed to feel at home.  A week was too short a time for them to be with us. We wish that they could have stayed longer. They came to us as strangers and left a week later as friends."
Vince & Sharon L.
Hosted 4 Ludwigsburg Zither Club members
"The exchange was a great experience for our sons. Even though they lived in Germany and had German friends. This experience is much different and worth the time and effort. We had a great time together over the two weeks and are looking forward to seeing them in Germany."
Kevin W.
Orchard Farm High School Parent
"This was / is such a great program!!!  My daughter still talks with all of her "Germans"....as a matter of fact, Maxi who was part of the OFHS exchange program last year is coming back to the states and will be staying with us for a month!  He will be attending some classes and visiting all of his Orchard Farm friends!  Maxi did not stay with us on his initial trip with Sister Cities but we are still very excited to have him!"
David A.
Orchard Farm High School Parent